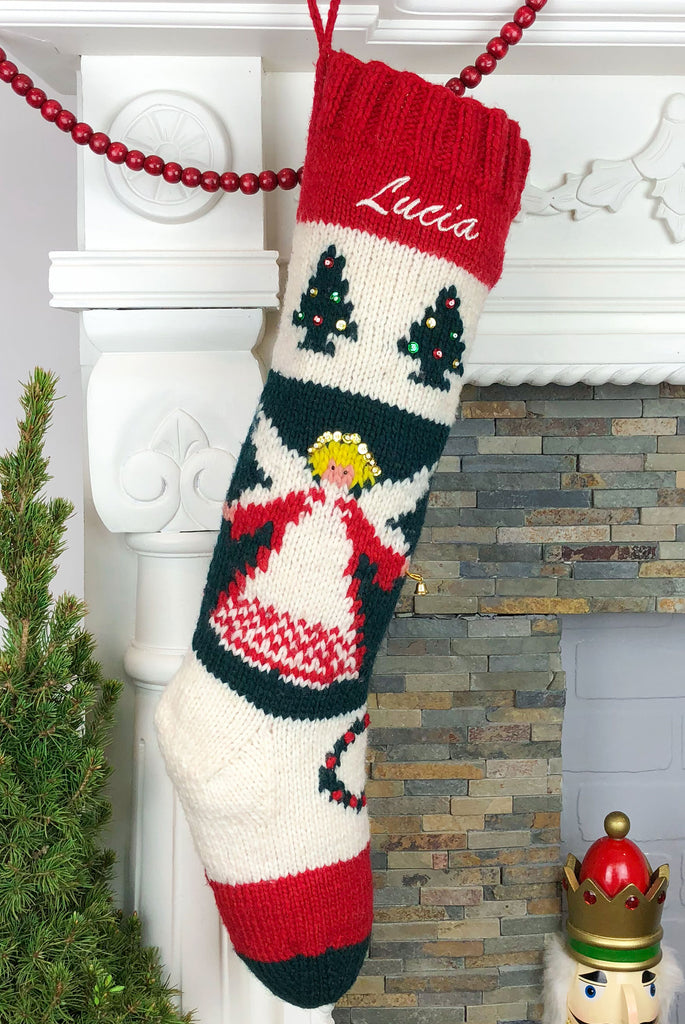 Bernat Angel Personalized Christmas Stocking
Light up the night with with your personalized Saint Lucia angel Christmas stocking. The perfect stocking for a girl, Saint Lucia has been hand knit and finished with a level of detail you will only find from a master knitter. 
The Saint Lucia stocking rings in Christmastide with her golden bell, decorated Christmas trees and festive wreath. 
Personalized FREE
Toe points to the left (like an L)
Circumference: 14 inches
Length: 24 inches
Knit by hand
Made from 100% wool